It's time for another challenge. I want to see you get your creative juices flowing. It's not too hard but, I hope you have your thinking caps handy.
I want to see you create your own embellishment for your next creation. I will leave the details to you. You can alter some chipboard or make your own flowers, like I did.
On my page, featuring Paige, I made my own flowers. I made them out of Crate Paper and used an Origami technique. I added a button and voila... a homemade embellishment!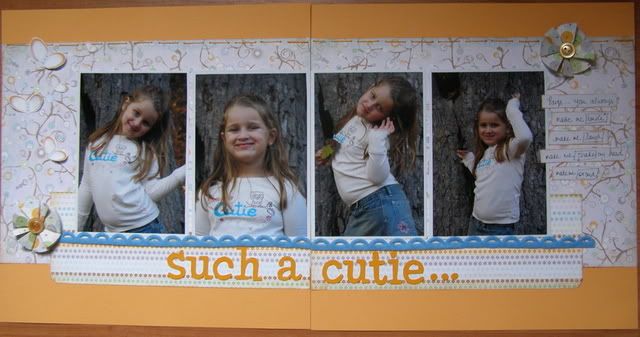 Here is a closer look at one of the flowers: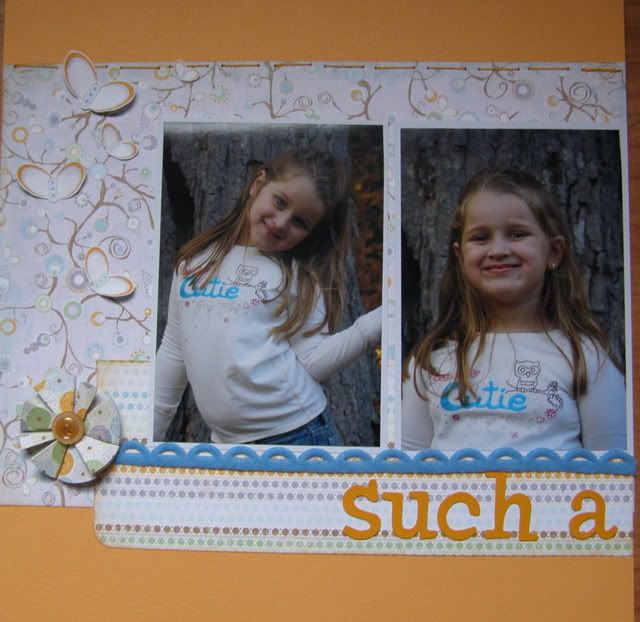 Everytime you send me a challenge based creation, send me a tip, technique or tutorial, use a font posted on the blog or any other ways I post, you get a ballot for the Monthly Blog Prize Draw!. On the 15th of every month I will randomly pick a winner!!
You can email them to me at:
thynner5@yahoo.ca
. Please put Scrapdango Blog Challenge in the subject line.

~Tara~