I have a special treat for every one. I am introducing you to a
Dango Girl
today. Let me inrtoduce to you............. Suzanne!!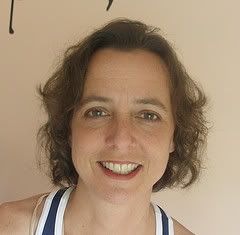 When did you first start scrapbooking and how did you get into it?

About 5 years ago, my best friend became a Creative Memories consultant and wanted to "practice" a home show. I invited a few of my friends and ended up buying the entire $350. kit. A couple of months later, this same friend convinced me how much money I would "save" by becoming a consultant myself. :rolling eyes: I was a consultant for about 2 years, but then fell squarely off of the CM wagon because of a bit of ribbon that was given to me. When my scrapbook page didn't flame, I never looked back. LOL

Looking back into your creations is there one you really dislike and would you change it or leave it?

Sure, there are lots of pages that make me cringe, but I wouldn't change them. I figure it chronicles my changes over the years.

What does scrapbooking mean to you?

Hmm, that's a tough question… it provides a creative outlet and relaxation for me. I enjoy every aspect of it. It also brings joy to my family, who often look through the various albums that I've made.

What is your can't live without scrapping tool?

Do you mean besides the obvious MUST HAVES, like trimmer, adhesives and paper? I would have to say that my Wishblade is by far my favorite "tool." On the cheaper end of the spectrum, I couldn't scrap without my Tweezer Bees!

When beginning a layout are you the kind of person who has to work off a sketch or you can throw anything together and it all works?

I find a lot of inspiration in layouts that others share. I tend to take a little from here and a little from there; whatever works with the photos that I'm working on at the time and am inspired more by a technique than anything else.

How did you find Scrapdango and what do you like most about it?

I followed a friend over and am I ever glad I did! I've been on a lot of boards, but the Scrapdango community has an almost family feel to it. All of the members care so much for each other, the creative team is amazingly talented, the owner is extremely giving and everyone is so much FUN!

Show us a couple of your favorite layouts. What makes them a fav?

My favorite layouts are ones that go together quickly with an uncluttered look to them; where the photos are showcased and the story is told. Here are a couple of my favorites from this year.

This one is a photo of my 11 year old that my 13 year old took. I found the photo by accident, and it took my breath away seeing a different side to my usual tomboyish little girl.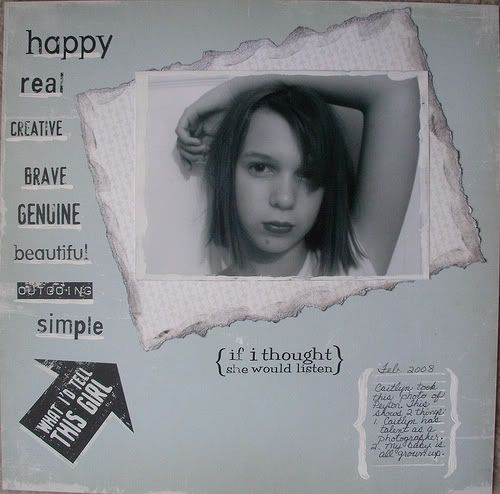 Like so many other layouts that I've done, this one shows how much fun we have together as a family. The 11 year old received a pogo stick as a gift and everyone including dad wanted to show her how it was done! LOL
You can check out Suzanne's gallery here:
Scrapdango Gallery
She also has two amazing blogs you can check out here:
O' Scrappy Day
,
A Year in the Life
Thanks so much Suzanne for letting me feature you as our first ever....
Dango Girl
!! I wonder who will be next???
~Tara~