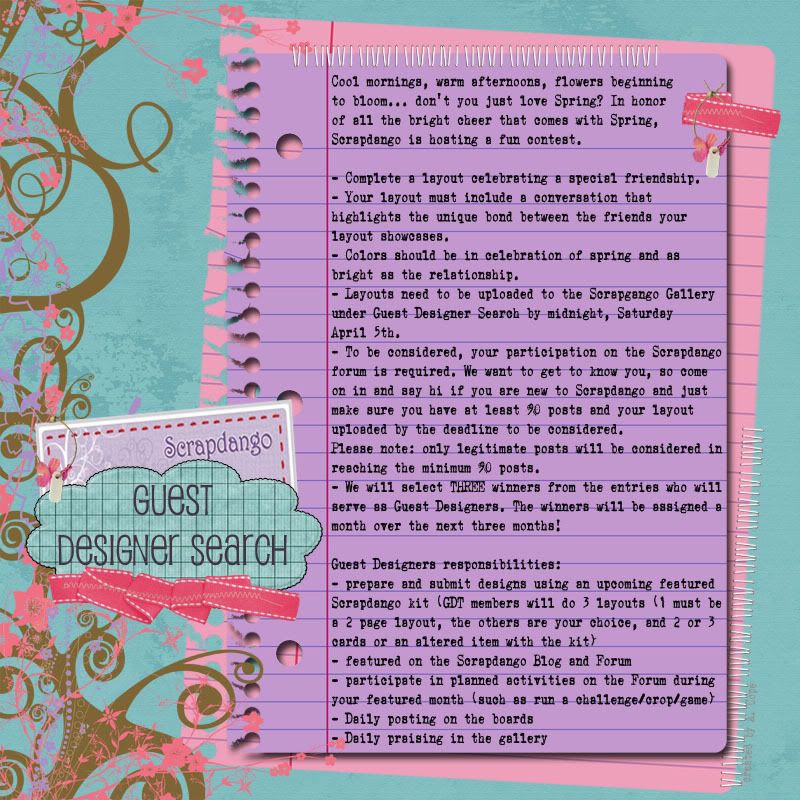 There... my other secret is out. We are having a special Guest Designer Contest. (Please click on the image to view it full size!)
We will be choosing three people to act as DT Members. Each winner will be assigned a month to serve and will recieve a full Scrapdango Kit to play with too!

So... put on your thinking caps and showcase your special friend(s). Don't forget to wrap them in spring colors and tell us what makes them special to you.

The details of the contest can be found on the forum here:
Scrapdango
They will be posted on Monday afternoon. Our blog readers get the first peak!

Happy Scrapping and good luck!
~Tara~