Well after being a little delayed in getting some product, I finally got the October kits put together to reveal. I do think they were worth the wait, although they will ship on time, so no wait for kit club members to get them.
So here is the spice kit. This is a company I have used before, but it is fairly rare. It's the Ruby Rock-It Bella Paper Boy line. I love the bright, fun colors of this. All the cardstock in this kit is Core'dinations. The first two colors (red and aqua) are color core cs and the last color is black magic cs with a light blue core. I showed the black side and then the blue side.
October 2011 Spice Kit Featuring Ruby Rock-It Bella Paper Boy
Here are some examples of layouts by DT member, Celeste Brodnik.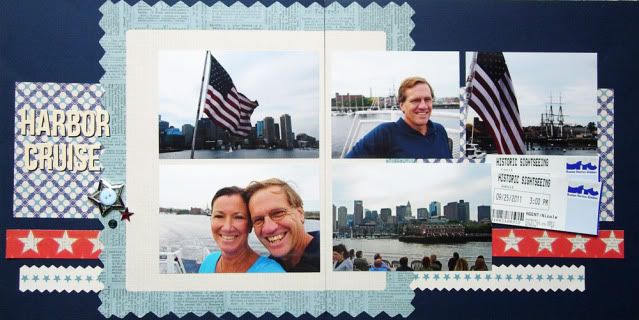 And the sugar kit is a very eclectic mix of papers from the new Amy Tangerine line from American Crafts, which I loved when I first saw it. I love how the papers all go together but aren't matchy matchy and there are some fun brights but lots of neutrals. One of the papers has real stitching on it too.
October 2011 Sugar Kit Featuring American Crafts Amy Tangerine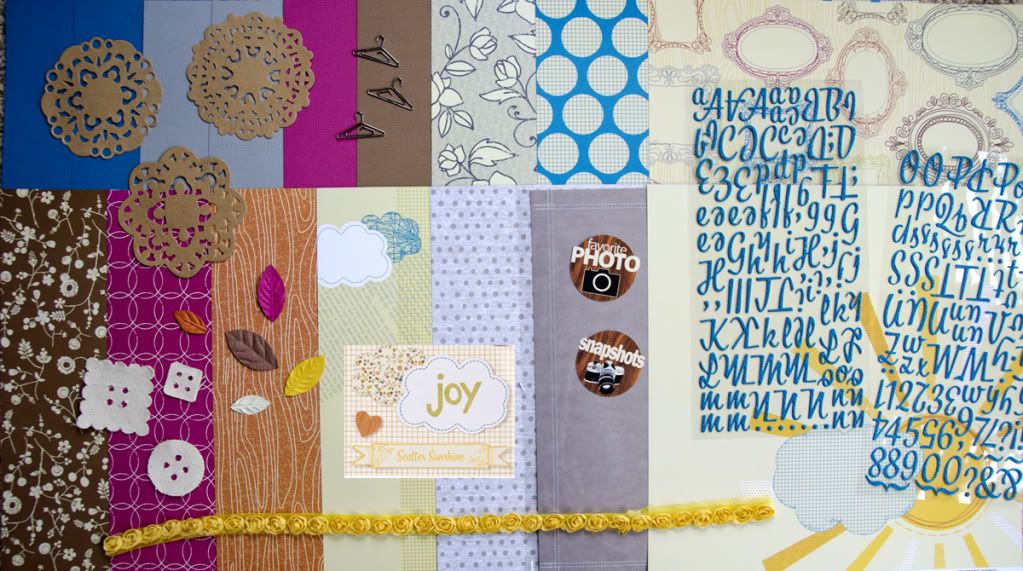 Here is a fabulous example layout by DT member, Megan Aaron.
and a fun one with a clever title by DT member, Ellen Sosnoski: