Today's challenge envolves distressing. I love to distress my pages. I get excited whenever I sit down to create. I grab my sandpaper, my scissors, my inks, my chalks or my paints. I tear, rip and crumple my papers. It is actually a very relaxing thing to do after a busy day at work and raising kids.

My challenge to you is to do some distressing on your next creation. Have fun with it.

Here is my layout of Paige. I did just about everything I could do to distress this page.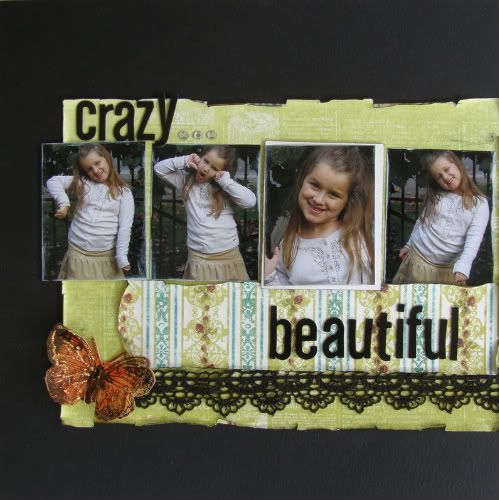 So... what is this month's blog prize??? Here is what you're playing for this month:
An Altered Board Book and some Daisy Bucket papers and embellishments. I'll post a picture tomorrow when the lighting is better.

Everytime you send me a challenge based creation, send me a tip, technique or tutorial, use a font posted on the blog or any other ways I post, you get a ballot. On the 15th of the month I will randomly pick a winner!! Couldn't be any easier!

~Tara~